starting page //
Lebell's house at Kristiinankaupunki.
The Chairwoman visiting Lebell's at spring 2003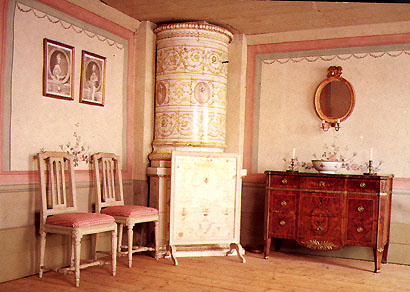 Interior from 1780's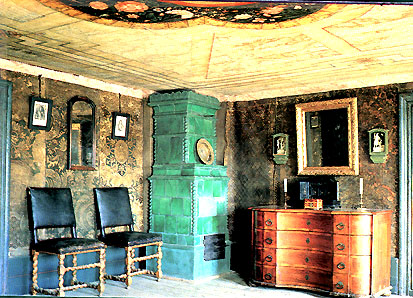 Chairs from 1680's, old wallpapers and a renessance oven. Photos G. Bäckman 1982.
You'll see ordinary pictures by clicking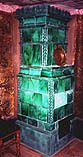 An Antique Tiled Oven is an investment, which
- will lift the value of your home
- is beautyful
- warms economically but also romantically
- is ment in an old buildning
- the value of your investment can not fall!
ILLUSTRATED SALES CATALOGUES
old and new tiled ovens




OLD TILED OVENS FOR SALE

---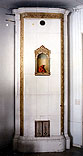 New tiled ovens,
models from years 1880 -1920
---